Happy summer my fellow walkers and runners!!!
The countdown is now just 31 days before we meet in Windsor for the inaugural running of the BE HAPPY 5K/10K! We at Team Be Happy are working so hard to make this the most amazing event and I have a few exciting details to share…
The swag bags are in!!! I hope you all love them as much as I do!!!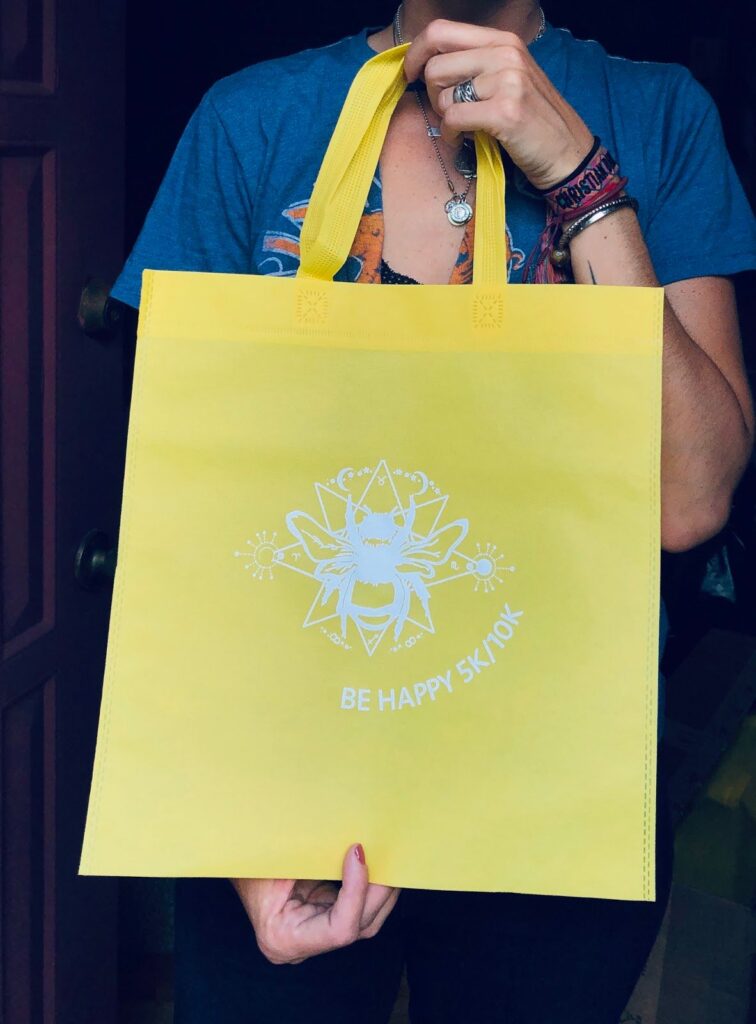 I also have a sneak peek at our race medals that are almost finished with production. As each of you 5K/10K runners and walkers cross the finish line one of these will be placed around your neck!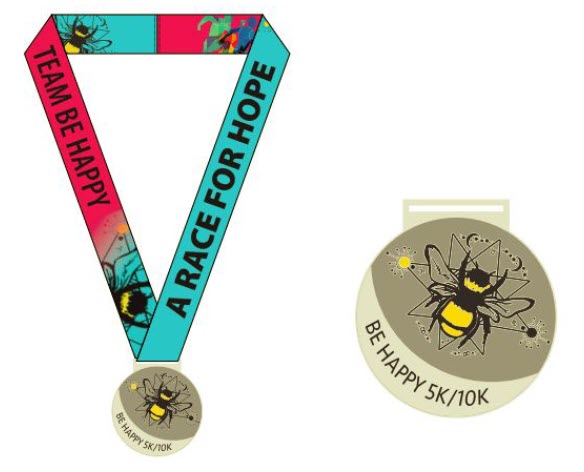 We also have fabric wristbands!!

Oh and there's so much more to come!!! But I will keep you in suspense for just a little longer 🙂
As the race gets closer I will send out some final instructions and details for race day. If you aren't already following please follow us on facebook (facebook.com/lindsayslegacyfoundation) and twitter (@lindsayslegacy) for details and updates. And if you have recently registered and
missed my first two newsletters they are posted on the runsignup page at
https://runsignup.com/Race/CT/Windsor/BEHAPPY5K10KKidsFunRun1K .
I want to take this opportunity to thank all of you for being a part of Team Be Happy. By registering for this race you have become part of a movement. We are the bringers of HOPE, we are the givers of support, we are Team Be Happy. Life can be hard, work can suck, dinner might be burnt…as well as my shoulders from so much hot sun…but everyday I find a reason to be grateful, a reason to Be Happy. The legacy that Lindsay has given us is a gift, I am grateful to her for giving it to us and I am grateful to all of you for helping to spread it.
Have an amazing weekend everyone, I hope you enjoy the hot weather!!
~Stephanie