I love running. I know it's not for everyone, but I am very grateful that now – it is for me. After a tragedy, like losing my younger sister, you need an outlet – running became my outlet. I needed something that challenged me and was a mental escape. Add a crowd cheering you on and a finisher's medal and you have a road race. The combination of struggle, freedom, and accomplishment led to the foundation of Team Be Happy.
We run, we ride, we compete, we play, we adventure – all in the name of our dearest Lindsay with the intention of keeping our balance with grief and spreading her message to live our lives and be happy. I was the person out of breath just running through the airport trying to make a flight and I just completed my first ultra marathon (50K). I can't stress enough how incredible the payoff is when you cross that finish line and allow yourself to recognize what you just completed.
While I love to support races of all kinds and for many reasons – I like to think that our race is different. Each of us understands the fight, each of us appreciates the triumph, and each of us is grateful for every single person who chooses to run with us on Be Happy Day. It's part of the reason why we try so hard to make it better and better.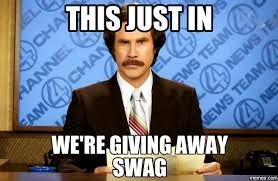 And better it will be!! When you sign up for races the swag is sometimes a cool bonus, and boy am I a lover of swag! This year we have outdone ourselves. Purchasing the items that are in our swag bags would cost you more than our entry! AMP PR Lotion, Smart Cups, Jelly Belly – just to name a few (and more to come about why each is so incredible). 
I am also grateful that our sponsors are awarding prize money to the winners ($150 to the overall winner of the 5K and the 10K)! And, I am awe-inspired by the community of the Villages at Poquonock and how much support they show us and all of the runners by coming out and participating and by getting so creative at cheering everyone on! 😉😉
Looking forward to taking this ride with all of you on Sunday, August 15th. 
Be Happy,
Stephanie McKenna
Race Director