Thank you #TeamBeHappy!
We want to thank the hundreds of runners who came out on August 15th to run together in support of HOPE. The positivity and energy on race day was felt by everyone – and truly comes through in these amazing photos. Share these photos with fellow runners, friends and family, and continue to spread the LLF message all year-round!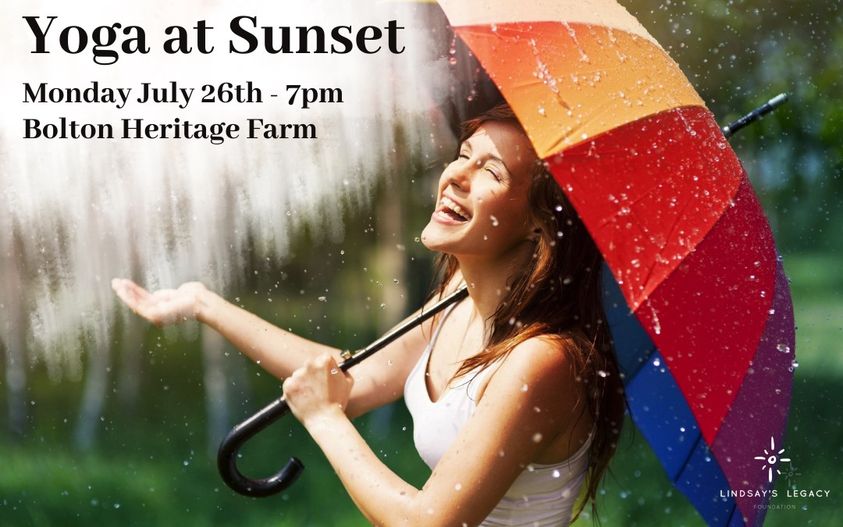 This Sunset Yoga event took place on July 26th at Bolton's Heritage Farm and the $20 drop-in price went to supporting the mission of LLF.