Cancer patients and loved ones need more treatment options, a better quality of life, and a cure. Your support is critical to advancing our mission to support patients, families and researchers in finding hope on the journey to becoming cancer free. Wherever you live and however you can help there are many ways to get involved.
Give in Memory of a Loved One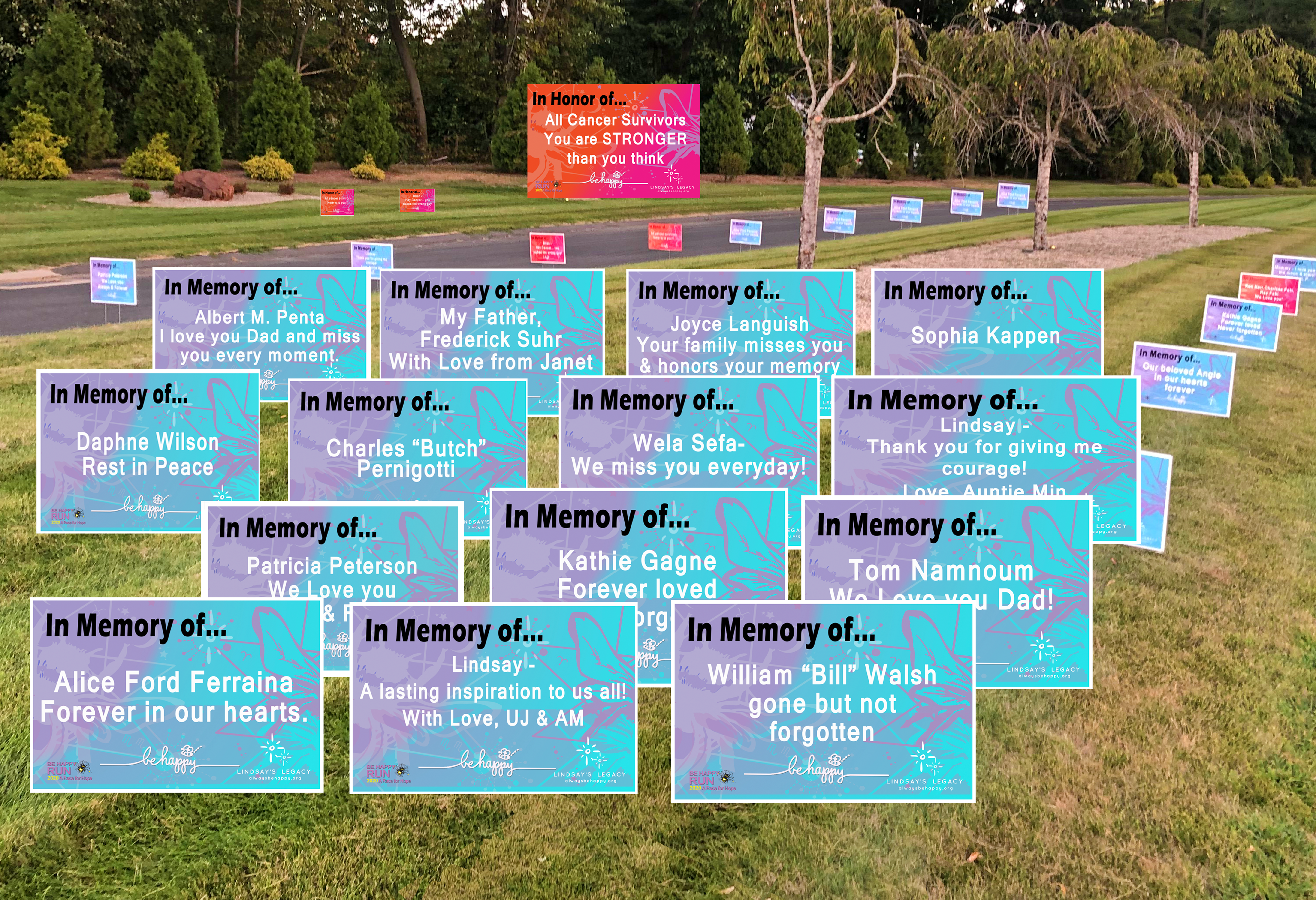 Give to Honor One Fighting Cancer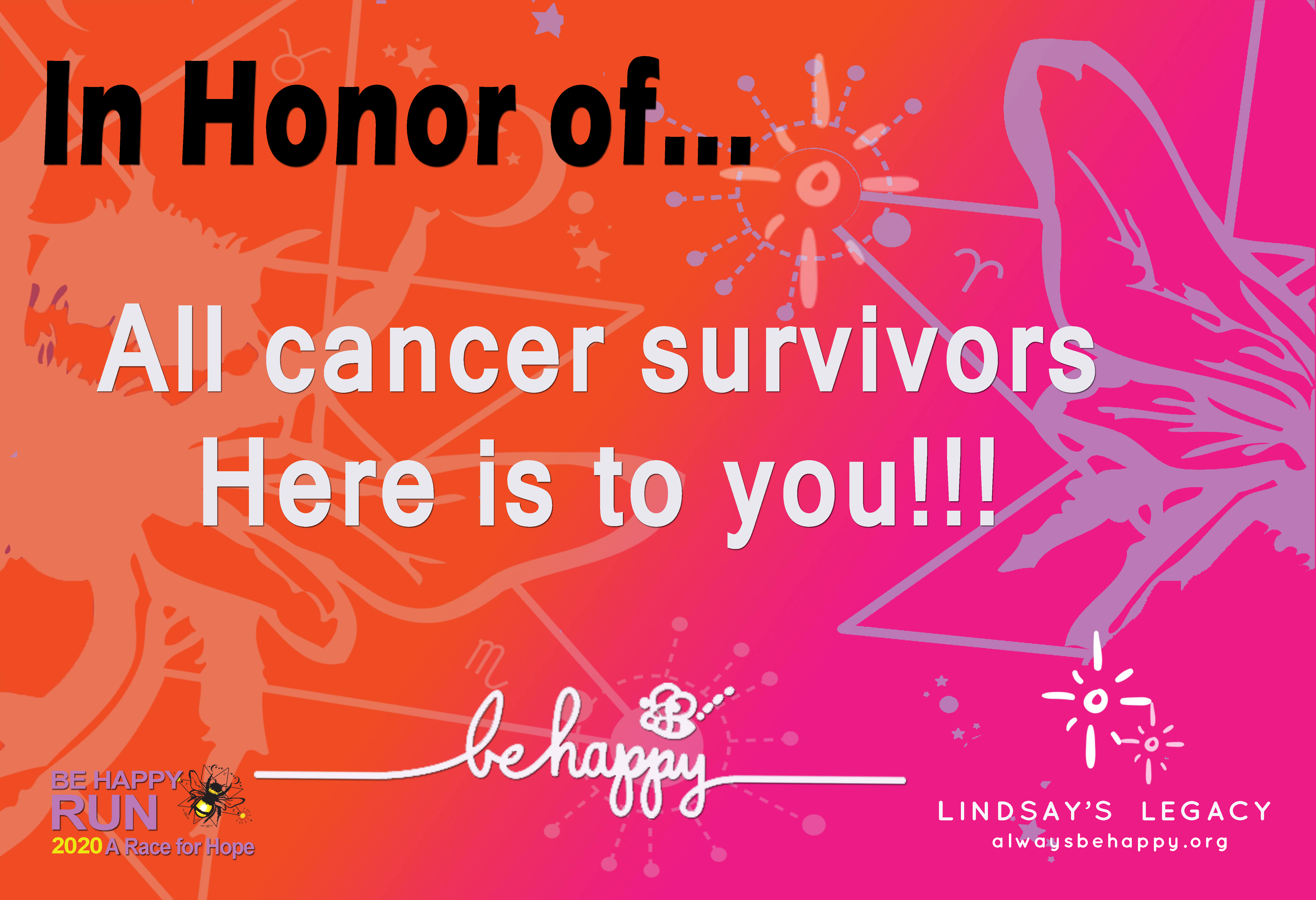 We are grateful to to assist you with creating a lasting tribute to your loved one with our memorial signs. Show your support on race day to a loved one who is on a cancer journey. Learn More about our race day lawn signs
Help advance our mission by participating in our walks and races or by hosting your own community event.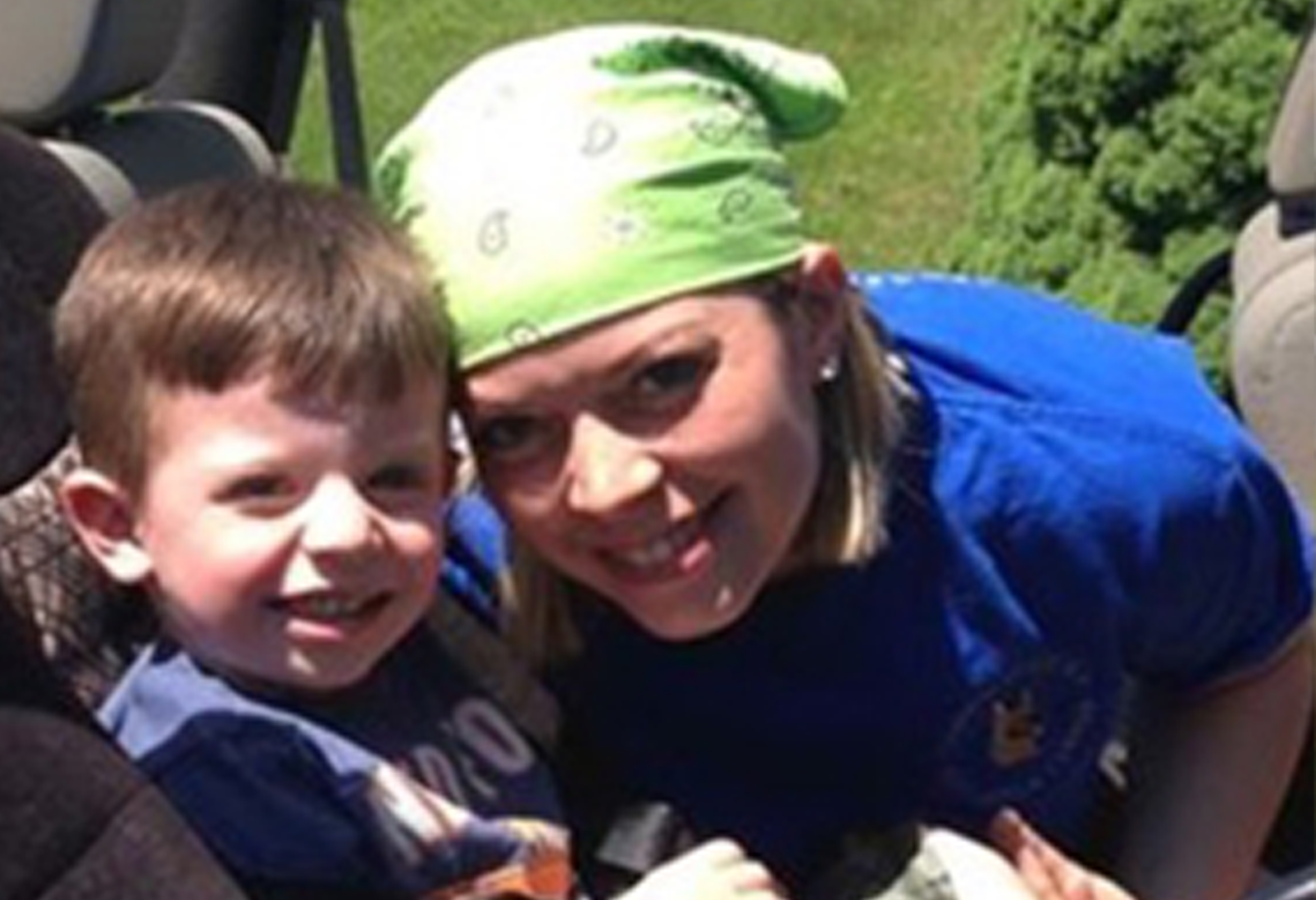 Celebrate the life of a loved one by sharing your story and donating
in their memory.
Other Ways to Support
Gift by Shopping
When you visit your favorite stores or shop online select Lindsay's Legacy Foundation as your preferred charity to support.
IGIVE – Lindsay's Legacy Foundation. With IGive.com a portion of your purchases at stores like Gap, Staples, Nordstrom or Home Depot, can be donated. When you select Lindsay's Legacy Foundation as your cause, any purchase you make will help support our programs nationwide. Registration is Free.
JUST GIVING – Lindsay S Legacy Foundation Inc
Celebrate and Donate
Make your special day even better by asking for a donation to LLF in lieu of gifts for your birthday or wedding. For more information contact us at 860-221-5314 or email [email protected]
Employer Matching
Double your donation! Lindsay's Legacy Foundation is a participating charity partner with Benevity. When making a donation check with your Human Resources Department to see if your company is enrolled in corporate gifting or donation matching.
Checks should be made payable to Lindsay's Legacy Foundation
Lindsay's Legacy Foundation
P.O. Box 3196
Vernon, CT 06066
Lindsay's Legacy Foundation is a 501(c)(3) nonprofit organization. Our federal tax ID number is 83-4602894.
Facebook Fundraisers
Let your friends and family know you support Lindsay's Legacy Foundation! Set up a Facebook Fundraiser to benefit Lindsay's Legacy Foundation and encourage others to join.
Legacy Giving
Supporting LLF through a planned gift not only shows your commitment to our mission but also creates a lasting legacy. Planned
gifts can take many forms to learn more about creating a lasting legacy contact Carla Presz, Chief Executive Officer at 860-221-5314.
Memorial Gifting
Memorial and tribute gifts are a beautiful way to honor or remember your loved one or someone special that has touched your
life. If you would like to direct family or friends to make memorial gifts the following is suggested language for an obituary or other tribute.
In lieu of flowers, gifts may be made to Lindsay's Legacy Foundation in memory of your loved one to support cancer research.
Lindsay's Legacy Foundation Inc.
P.O. Box 3196
Vernon, CT 06066
or via LindsaysLegacyFoundation/donate
Corporate Sponsorship
The generosity of our corporate sponsors allow us to invest in life saving research including the development of clinical trials, and collaborative efforts focused on finding the cure. In addition we are able to support the patients and their families while navigating a devastating diagnosis and find HOPE while on that journey. By partnering with Lindsay's Legacy Foundation your company with benefit through:
Increasing employee morale, engagement and retention
Generating recognition for the good you do in the community
Attracting new business partners and relationships
Positively impacting the mission of Lindsay's Legacy Foundation