I love running. I know it's not for everyone, but I am very grateful that now – it is for me. After a tragedy, like losing my younger sister, you need an outlet – running became my outlet. I needed something that
Oh hey there Team Be Happy! It's June and I can't believe our 4th Annual Be Happy Road Race is only a few short months away! This time of year is the best for running and training, not too hot or cold and the humidity is still pretty low. The only real drawback is the terrible allergy season – I run, I cry, I run, I sneeze, I run and my nose runs with me…God forbid someone just mowed their lawn…
We have been busy with our training and are looking forward to all the awesome events ahead. Recently I ran the Providence Marathon and have my sights set on qualifying for Boston – whether I ever actually get to run it or not is secondary. As a runner who has adopted longer distances, it's definitely a big goal, but one I know will be worth it.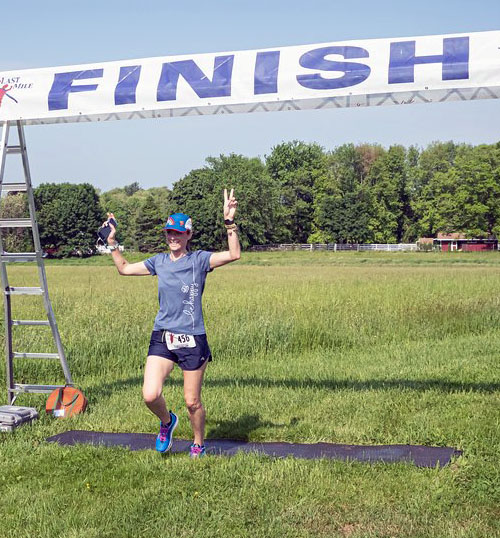 I choose these goals as a way to challenge myself, "embrace the suck", "feel the pain" – whichever great motivator you subscribe to, it's all with the same goal of humbling myself and honoring my sister, Lindsay's, journey. We all have moments where life feels impossible – but we're still here, and her message was to remember to "live life and be happy", so this is how I remember and how I embody her wishes.
Unfortunately I did not qualify for Boston while running in Providence… but there's plenty of time before the September cutoff. TJ, Sean, and I are competing in the Ironman Eagleman next month – a sure way to test our abilities! We had a few minor injury setbacks, so as a team, we're a little slow moving in our competitions this year but we're going after it no matter what!
And I can't wait until August 28th. Although I miss running alongside everyone, there is nothing better than seeing all the humans out to run for a cure inspired by my litter sister!
More upcoming events!
On June 14th @7pm join us at Dunkin' Donuts Park and see a Yard Goats Game! Cost is $30 per ticket. Contact our Happiness Director, Pam Evans at [email protected] for more information.
I hope you'll join us!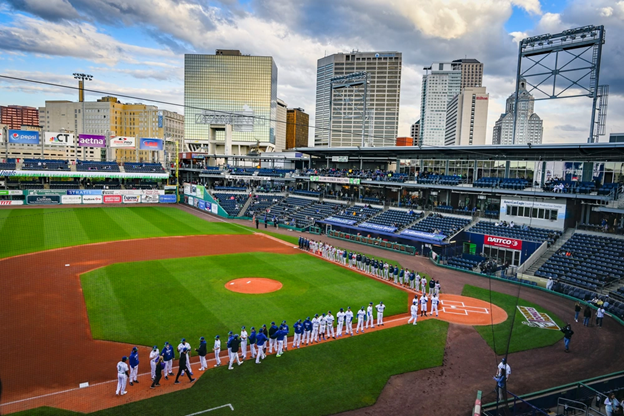 What are your goals? What experience are you proud of? I would love to know!
Be Happy,
Stephanie McKenna
Race Director